Dr. Joel Tan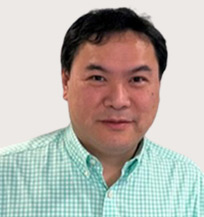 **Private Billing fees apply** except for children under 16 and pensioners.
PRIVATE FEES APPLY FOR ALL PATIENTS ON WEEKENDS, INCLUDING CHILDREN.
Dr Joel Tan completed his Bachelor of Medicine / Bachelor of Surgery (MBBS) from the University of Western Australia. He has been an accredited Fellow of The Royal Australian College of General Practitioners (FRACGP) since 2003.
As a doctor in the local area for over 19 years, Dr Tan works collaboratively with the patients to provide an unrivalled level of care. He has extensive experience including in hospitals and critical care and is highly capable of managing a variety of general health problems. He is especially interested in Men's health, Women's health, Child's Health and Chronic Disease Management. He skilfully performs minor procedures as well.
Dr Joel Tan is able to converse with patients in English and French.