Dr. Dennis Berman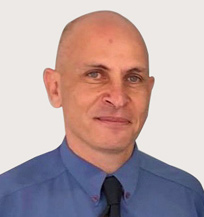 Book Appointment
Born in South Africa, Dr Berman has spent more than half his life in WA. I live locally, and our family have embraced the far northern suburb lifestyle. He is a local graduate of UWA and has worked extensively in Australia in the last 23 years. I am lucky to have an extensive network of specialists whom I know personally and can arrange referral's as required. I like the personal touch and offer patients the choice of specialist specific to their medical and personal needs.
Dr Berman is a strong advocate of lifestyle medicine and has a strong interest in healthy eating and nutritional supplementation. Cardiovascular risk factor modification, smoking cessation and managing diabetes are major interests.
Musculoskeletal medicine including managing acute and chronic injuries and associated issues. I am happy to see workers compensation and motor vehicle accident claims.
Dr Berman has an interest in the use of medical cannabis, he has been consulting patients as to their suitability for the past 2 years. In excess of 250 applications through the TGA have been approved. Please note that these consultation's are not bulk billed. Further information is available under the menu section of the website.
Mental health issues are prominent in today's society. Management of anxiety, depression, panic disorders, insomnia and ptsd. Mental health care plan's with appropriate referrals to a wide network of psychologists.
Chronic disease management is an important part of general practice. Along with my colleagues, we will look to introduce new personalised ways of providing this service.
Special Interests
Medical Cannabis prescribing
Musculoskeletal medicine and Orthopaedics
Shoulder & Knee Joints
Nutritional supplementation
Occupational Medicine and MVIT
Mental health issues
Cardiovascular risk factor modification
Chronic pain
Chronic disease management
Dr Berman does not see NEW PATIENTS and will only bulk bill patients he has previously seen. If you are an existing patient to the surgery but have not seen Dr Berman previously it will be a PRIVATE account. Medicare rebates may apply.