Dr. Talia Steed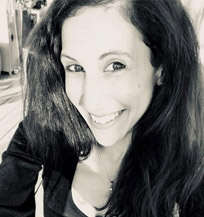 Dr Talia Steed is a GP Registrar, who believes in the importance of healing through a holistic approach. She views optimal health as not simply the absence of illness, but as a state of vitality, energy and joy, cultivated through optimising all elements of our physical, mental, emotional and spiritual bodies.
Talia offers a collaborative approach with her patients, where she views her role as a guide to help reconnect people with themselves.
She believes that this is the pathway to the cultivation of true healing, as we learn to take self-responsibility for the daily health choices we make.
Her specific areas of interest include:
Nutritional and Preventive Medicine.
Women's Health.
Mental Health and Wellness Optimisation through a Mindfulness/ Meditation/ Yoga Based Approach.
Intuitive Healing.
Digestive Issues and the Gut-Brain Connection.
Eating Disorders and Anxiety.
Dr Talia Steed has completed the Reproductive and Sexual Health Course For Doctors, as well as training in Counselling and Acceptance & Commitment Therapy. She completed her medical degree at University of Western Australia in 2009 and is also a passionate Yoga Teacher, completing her training with Tamara Yoga in 2018.
Click here to know more about Dr. Talia Steed.